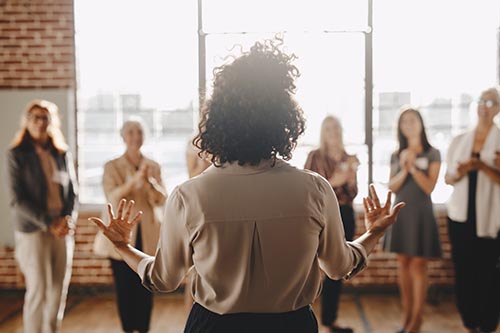 Addiction affects people from all walks of life — from teens to parents and celebrities to the homeless. People with high-powered careers are no exception. In fact, it's not uncommon for executives and professionals to struggle with substance abuse precisely because of their busy, high-stress lifestyles. And because this group is already burning the candle at both ends, the last item on their list might be treatment for addiction or substance abuse. Not to mention, admitting that they need to step away to seek help may come with a stigma or even feel like a potential threat to their career.
This attitude can be problematic since anyone suffering from addiction deserves to get the help they need without worry or judgment. This is why our executive rehab center at Oceanfront Recovery is designed specifically for executives and professionals and can be of particular help. Our substance abuse treatment programs provide the necessary support to help executives heal and get back to getting the most out of their careers.
What Is Executive and Professional Treatment?
Executive and professional addiction treatment are typically specialized because often, these clients have a unique set of needs while in rehabilitation for alcoholism or drug addiction. Services at our executive rehab center provide all the care of a typical addiction recovery program but do so with certain adjustments for discretion and productivity. Executives, for example, may not be able to commit themselves fully to a residential program in Laguna Beach — they may have work responsibilities that can't be delegated or may need to keep up appearances. Addiction treatment tailored to businesspeople may offer residential programs with access to phones or computers, built-in flexibility such as flexible therapy times, and therapy topics geared toward an executive's lifestyle.
Is an Executive Rehab Center Right for Me?
If you or your loved one is struggling with addiction but allowing their career to prevent them from receiving the care they need, they may be a good candidate for executive and professional treatment. Rehab for professionals programs are best suited for business owners and VIPs who play vital roles at their companies and worry that stepping away from their responsibilities for treatment will leave their team without a leader. They may also be concerned about how their peers or employees will see them if they admit that they struggle with addiction or substance abuse. If these qualities sound familiar, we encourage you to reach out to us to learn more about our program.
Our discreet and compassionate admissions staff can help you determine if this specialized program is right for you and how we can best tailor your therapies and schedule to meet your needs. We want to ensure that everyone who needs rehabilitation feels like it is an option for them, so we are ready to work with you no matter how busy your schedule is.