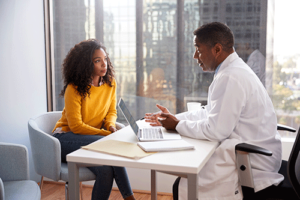 When both a substance use and mental health disorder exist simultaneously, addiction treatment professionals refer to these as co-occurring disorders or to the client as having a dual diagnosis. No substance abuse treatment is complete without programs for co-occurring disorders.
Oceanfront Recovery's intake experts will guide you through the best therapy and addiction treatment programs in California. Our dual diagnosis treatment program addresses substance abuse with co-occurring mental health conditions. Call us today at (877) 296-7477 to learn about our addiction treatment programs in California and how we center our programs around your needs for a personalized approach to assessment and mental health treatment.
The Necessity Of Dual Diagnosis Treatment
Addiction frequently goes hand-in-hand with mental health concerns. The Substance Abuse and Mental Health Administration notes that many individuals with a dual diagnosis are treated for only one of their diagnosable conditions. Some of the most common conditions that accompany substance abuse include:
Mood disorders
Depression
Anxiety disorders
Post-traumatic stress disorder
Bipolar disorder
Some clients may have trouble accepting a mental health diagnosis because they want to avoid being labeled with a mental health disorder. It is often easier to accept the label of addiction rather than the dual diagnosis of addiction and mental illness. However, a dual diagnosis can be a freeing experience that allows a person to fully understand the need for treatment.
Dual diagnosis treatment is vital for recovery from substance abuse with co-occurring disorders because:
Those with a mental health disorder are at a higher risk of developing a chemical dependency.
The effects of long-term substance abuse can worsen mental health or trigger the onset of mental illness.
An incomplete approach to treatment significantly increases the risk of relapse since the underlying issues are not addressed.
Patients with co-occurring disorders who receive integrated treatment have better outcomes than those who only treat one condition at a time.
If you think that you or your loved one might be struggling with a dual diagnosis, you should always seek recovery treatment at a facility that is qualified to treat both substance abuse and mental health concerns.