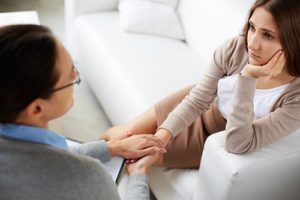 Bipolar disorder is a complex mental health condition that affects millions of people around the world. This condition is characterized by periods of extreme mood swings, with symptoms such as intense mood swings, depression, anxiety, and irritability.
At Oceanfront Recovery, our experienced and compassionate therapists understand that untreated bipolar disorders may have a hand in your struggle with addiction. We treat your mental health while we work through your addiction with our bipolar disorder treatment program. Our mental health treatment programs in Laguna Beach, California, help to ensure a more successful recovery and a lifetime of sobriety.
Symptoms of Bipolar Disorders
Each type of bipolar disorder involves precise and intense shifts in mood, energy, and activity, called mood episodes. These extreme emotional episodes are categorized as manic, depressive, or hypomanic. Hypomanic is still an upswing in the mood but is less severe than a true manic episode. People who have bipolar disorders will also have normal moods, and diagnosis can sometimes be difficult because their symptoms will vary according to what type of episode they're experiencing at the time. This makes support and therapy critical at Oceanfront Recovery's bipolar disorder treatment program. Coupled with substance abuse, treatments are considered through dual diagnosis treatments in Laguna Beach.