Drug addiction is a challenging problem for thousands of Americans across the country. From the meth epidemic to the opioid crisis, many people are struggling to keep their heads up. Seeking help is critical. Yet, many people delay reaching out, because of various reasons. One of the reasons some people don't get the help they need is because they worry about how they will pay for drug rehab in Orange County. However, through proper insurance verification at Oceanfront Recovery, the problem may not be as complicated as you think. During our rehab admissions process, our staff will go over the process of insurance verification.
What Types of Insurance Does Oceanfront Recovery Accept?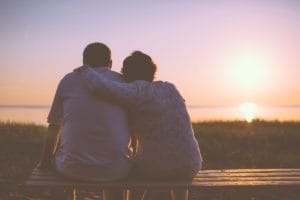 Oceanfront Recovery is a reputable drug rehab center in Laguna Beach, Orange County. When you connect with them for your drug recovery and insurance verification, you have a partner who will guide you through each step along the way.
When you call, a rehab insurance coordinator will discuss what types of insurance Oceanfront accepts. However, most insurance is accepted under this rehab program with in-network and out-of-network options. Some insurances include Aetna, Anthem, United Healthcare, MultiPlan, Cigna, and BlueCross, BlueShield.
If you have out-of-network PPO benefits, a recovery specialist will determine what type of benefits you have that may help offset the cost of treatment. Whatever plan you may have, Oceanfront will be there to ensure you can receive the care you deserve. Our dedicated team works diligently in the insurance verification process. Therefore, you can rest easy with your case in their hands.
How Does Insurance Verification Work?
To begin the rehab insurance verification process, first, you will contact the office. Our insurance coordinator will ask several questions. You may be asked about the extent of your situation, so the clinicians know how quickly you need to get you into rehab. Next, the coordinator will take down your insurance information. Finally, the coordinator will contact your provider for you.
Once the rehab insurance verification is completed, the coordinator will contact you about setting up a time to come in. You can begin preparing for the most important change in your life to occur. You will start down the path to a new beginning with a bright future ahead of you.
What if My Insurance Doesn't Cover Everything?
While federal law prohibits insurance carriers from rejecting your claim altogether, there is no guarantee that they will pay every penny. What do you do if they pay just a portion of it? There are options you may explore during the insurance verification process for ways to pay for rehab. It's critical to think about your life and that of your family's life. Oceanfront will help you work out the financial issues, but life doesn't always give a second chance. Here are a few of the options you may consider:
Financing may be available for some participants through Oceanfront Recovery
You may have money in savings that you could use
You could ask family for a loan
You may have an interest-free credit card offer from which you could borrow
Oceanfront Recovery— A Place for Healing
At Oceanfront Recovery, we accept a wide variety of different insurance plans. Additionally, we also realize that determining how much your insurance will cover for addiction treatment can be sometimes difficult and confusing. Our addiction treatment advisors are happy to work with you and your insurance company for insurance verification to figure out how much your insurance will pay. We hope to hear from you and look forward to providing you or your loved one with quality care! Fill out the form below to verify insurance, and one of our knowledgeable and dedicated staff will contact you. Begin your journey of recovery from addiction.
Some of our treatment plans include:
Intensive Outpatient Program
Extended Residential Program
Transitional Program in Laguna Beach
Partial Hospitalization Program
Sober Living Program
Don't wait until substance addiction wreaks havoc on your life. Take steps to overcome your problems by going to a quality drug rehab. Contact us at (877) 296-7477, and we'll guide you to the right path.