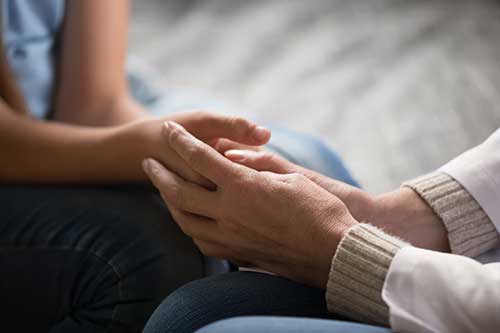 Obsessive-compulsive disorder or OCD is a mental health condition affecting hundreds of thousands of individuals every year. OCD is a type of chronic anxiety disorder where individuals manifest seemingly unreasonable, uncontrollable, or recurring thoughts prompting a ritualistic behavioral response. This condition can range from mild to severe. But for those struggling with the condition, professional help is necessary to learn to manage and potentially overcome it. At Oceanfront Recovery, our OCD treatment program can make a massive difference in the quality of your life or your loved one's life if they are experiencing the disorder. Furthermore, admission into an anxiety treatment program in Laguna Beach, California, is the first towards overcoming your obsessive-compulsive disorder.
What Is OCD?
While many people have heard of OCD, it's likely that they have a slight misconception about what the condition involves. OCD is an anxiety disorder marked by the person having ideas, thoughts, and sensations that are both unwanted and recurring. These become obsessions that cause someone to repeat themselves in their behavioral patterns significantly. An individual with OCD can't seem to stop the behavior they believe will alleviate their repeated thoughts.
These obsessions and compulsions can cause the person significant distress as they consume more and more of their time. The behaviors can grow to such a degree that the individual finds it difficult to carry on with their daily lives, including school, work, and other essential social functions.
There is no one way that everyone with an obsessive-compulsive disorder thinks. Some people believe that their obsessions are real. This is known as poor insight. Others, though, realize that their passions are not genuine, or else they suspect as much. Regardless of how they feel about their obsessions, a person with OCD experiences persistent thoughts, and these thoughts cause real mental and physical distress. Their behaviors and routines are rigid and must be performed a certain way each time. Not doing so causes the person extreme distress.