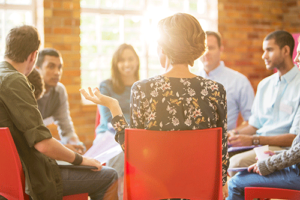 Methamphetamine, or meth, is a highly addictive stimulant. It has several different street names, most frequently referred to as crystal or crystal meth. Individuals who use meth experience an intense and immediate high that can drastically alter brain chemistry, causing dependency. The continued abuse of methamphetamines will negatively impact every aspect of a person's life. While some people may feel as if they can casually or occasionally use this synthetic drug, the social, medical, and psychological consequences will eventually catch up to everyone.
If you or a loved one struggles with methamphetamine addiction and wants to take the first step on the path to sobriety, Oceanfront Recovery can provide you with the meth addiction treatment center that you need for effective meth rehab in Laguna Beach, California. Our California substance abuse treatment programs can provide the necessary support and therapy so individuals can heal from addiction and lay the foundations for a lasting recovery. Call (877) 296-7477 to learn more.
What Is Meth?
To understand what takes place at a meth addiction treatment center, it is important to understand what exactly this drug is and how it affects the body.
Methamphetamine is a synthetic psychostimulant that produces a wide range of effects depending on how much is taken, how it is taken, and the individual's tolerance to the drug. It often produces an excessive amount of energy and a powerful feeling of euphoria, especially when first being experimented with.
Unfortunately, as an individual builds up a tolerance to these chemicals, they will require more and more of the drug to achieve the same results. Overdosing will quickly become a concern as larger doses are needed or an individual mixes meth with other drugs and alcohol.