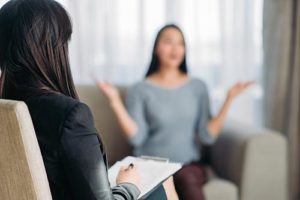 Adderall abuse among college students is a growing problem that has resulted in increased rates of addiction. While the drug is widely abused by students in hopes of increasing productivity, it often ends in Adderall addiction. Students often find that they can no longer function without such study drugs.
If you or a loved one is struggling with Adderall abuse, Oceanfront Recovery has an Adderall addiction treatment program that can help. Call us today at (877) 296-7477 to learn about the benefits of our substance abuse treatment in California.
The Lure of Adderall
Adderall, the generic amphetamine/dextroamphetamine, is commonly prescribed to manage attention-deficit hyperactivity disorder (ADHD), narcolepsy, and weight control. It is a very effective medication when used properly, as a doctor instructs. However, there are elements to it that make it attractive for those looking to experience a euphoric high, and it can be misused by those it is prescribed to due to its potency.
People prone to Adderall abuse include:
·Those without ADHD·
Athletes and workout enthusiasts looking to increase workout productivity
College students needing a study boost, which they may use to gain an advantage in their classes
Athletes looking for a performance-enhancing drug
Those using it as a party drug
While it is widely used by students, athletes, and professionals to promote productivity, Adderall abuse can lead to dependency and addiction. The drug's stimulant properties make it a prime substance for abuse because it makes the user feel more energetic, productive, and euphoric. However, substance abuse experts estimate that 14 million prescriptions for Adderall are written each month, increasing the potential for abuse in young people. The drug is often shared with others and used recreationally. About ten percent of those who use it will become addicted, causing physical problems, difficulties with relationships, and the possibility of death from a heart attack or stroke.