Many treatment options exist for those seeking to break their addiction to drugs or alcohol. Finding the best treatment program to suit your needs is vital to your successful recovery and maintained sobriety. An excellent option for someone unable to commit to full residential treatment is an intensive outpatient program. If you or a loved one are in need of addiction rehab programs in California, don't wait to reach out to Oceanfront Recovery at (877) 296-7477. We can help.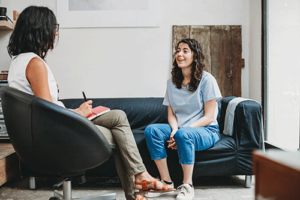 What Is An Intensive Outpatient Program?
An intensive outpatient program, or IOP, is a step down in rigor from our full residential treatment program. Clients in an IOP participate in daily treatments but live in their own homes or sober living houses in Laguna Beach so that they can maintain daily responsibilities like school or work. However, this does not mean that participants are not accountable for their whereabouts or actions; clinical sessions usually require a commitment of several hours each day so that clients can maintain a structured and scheduled lifestyle even though they do not reside within their treatment facility.
IOPs are usually recommended for people who either cannot participate in our full residential treatment program due to external responsibilities or who have completed a residential treatment program and are looking for a transitional step that provides similar support with more flexibility.
Typically, all IOP services are delivered incrementally, decreasing in intensity as the client progresses through their treatment program. This makes it an ideal middle ground that gently guides participants from intensive treatment to independent living.
Benefits of an IOP
Some of the most significant benefits of an Intensive Outpatient Program are:
The cost of outpatient treatment is lower than the cost of inpatient treatment.
You get help and support from your loved ones as well as professionals and peers.
You can maintain your responsibilities at home, school, or work.
You have privacy.
You get to join a supportive recovery community near you.
About The Intensive Outpatient Program At Oceanfront Recovery
The Oceanfront Recovery intensive outpatient program is provided in our modern, therapeutically effective clinical facilities that allow our staff and clients to focus on the recovery process in a safe and comfortable environment, free from distractions and stressors. Our treatment center is conveniently located in Laguna Beach, California, easily accessible from anywhere in Orange County and the surrounding areas. The neighborhood includes a calming oceanside environment and beautiful modern amenities. Our location affords us a variety of resources and activities for our clients, and we take full advantage of them to ensure that we are providing the highest quality care for anyone participating in our various treatment programs — our IOP is no exception.
At Oceanfront Recovery, intensive outpatient programs have two parts; supportive group therapy and individual therapeutic sessions. Our family therapy program may also be available when appropriate. Our experienced staff helps clients overcome interpersonal, social, and psychological barriers to recovery through talk therapy and other evidence-based and experiential modalities. Our goal throughout the rehabilitation process is to break the cycle of addiction by giving our clients the tools they need to enjoy clean and sober lives, even after they leave the structured environment of a treatment program.
Treatments Offered In Our IOP
Intensive outpatient treatment at Oceanfront Recovery includes access to many of the same treatments as our residential program, including:
Individual and group therapy
Yoga and meditation
Music and art therapy
We pride ourselves on our individualized approach to rehabilitation, which includes offering a variety of therapies so that each of our clients can find an intensive outpatient program that works for them. We want to instill the idea that therapy does not need to be a chore or a responsibility; it can include engaging activities about which our clients can be excited and in which they can actively participate. We want to give the clients in our IOP this opportunity because we know they are usually busy with other life responsibilities. If their treatment feels like another burden, they will be less likely to achieve a long-lasting recovery.
Sustainable recovery without relapse is another one of our top goals. We want every client to learn how to maintain their sobriety on their own and hold themselves accountable for their care and their actions. When clients transition out of full-time treatment and into independent life, they won't always be able to rely on their peers or therapists to guide them. It takes inner strength and mental fortitude to say no to addiction every day and stay substance-free. At Oceanfront Recovery, we strive to impart the positivity and self-confidence necessary for long-term recovery.
Life Skills Learned In IOP
Through therapy in treatment, you will learn a lot about yourself, what factors led to your addiction, and what triggers you to want to use to help you manage those triggers in a healthier way and avoid relapse. You will also learn a lot of skills to help you rebuild your life, such as:
Dealing with alcohol and drug cravings
Identifying triggers
Learning new and effective communication skills
Improving choices
Practicing effective communication
Exploring healthy ways to decrease stress
Receiving and acting upon feedback
Creating and maintaining healthy relationships
Oceanfront Recovery's Orange County intensive outpatient program is highly effective in treating alcohol and drug addiction. If you have been searching for a way to receive treatment that does not require a commitment to a residential program, an IOP like the one we offer might be right for you. Don't give up hope. There is always help and treatment available for addiction, no matter where you are in life or what your needs may be.
Get Effective Addiction Treatment At Oceanfront Recovery
If you or your loved one is in need of treatment for addiction to drugs or alcohol, the time to reach out for help is now. Oceanfront Recovery offers expert intensive outpatient programs in the Laguna Beach, California, area. We are here to ensure you have access to the care you need to heal and live a full, substance-free life. For more information about our programs, please contact our dedicated and professional intake advisers today. They can answer your questions with compassion and kindness and help you begin your recovery journey today. Call us at (877) 296-7477 to get started, or contact Oceanfront Recovery online.