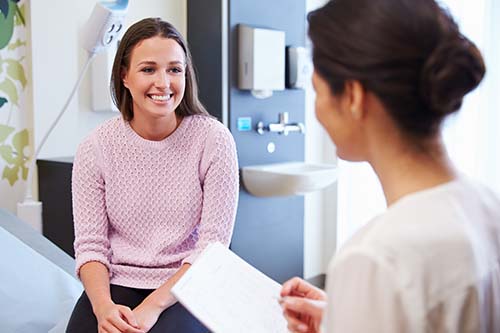 Mental health issues affect millions every year. Many conditions like depressive disorders or anxiety are highly treatable. However, there are more serious mental heal concerns that can develop. Conditions like bipolar disorder, borderline personality disorder, or schizophrenia require ongoing support from mental health professionals so individuals can manage their conditions and function in the manner they desire. Schizophrenia is especially challenging, but with the right support offered at Oceanfront Recovery, individuals and those who can about them can learn to identify issues and find the right treatment. If you or someone you love is exhibiting the signs of schizophrenia, don't hesitate to get help at a mental health treatment center in Laguna Beach, CA. People who have schizophrenia may seem as though they've lost touch with reality. They may seem paranoid or have hallucinations and typically have an altered view of reality. 
What Is Schizophrenia?
Schizophrenia may be genetic, environmental, or both. Though you may be more at risk of developing this disorder if someone in your family has it, this isn't always true. People who have a lot of trauma in their past, such as an abusive childhood, may be more at risk for developing schizophrenia. This disorder usually begins to manifest in clients between the ages of 16 and 30. It's easy to spot schizophrenia in someone else, but if you're suffering symptoms yourself, you won't know that your behavior is unusual. For example, you may feel scared, persecuted, or paranoid.
At Oceanfront Recovery, we offer a variety of mental health therapy programs that provide comprehensive mental health support to overcome schizophrenia, including:
Cognitive-behavioral therapy (CBT)
Dialectical behavior therapy (DBT)
EMDR therapy
Family therapy
If you or someone you love is exhibiting the signs of schizophrenia, the schizophrenia treatment program at Oceanfront Recovery can help you find relief. Schizophrenia is also a condition that can lead a person to turn to substances like drugs or alcohol to manage it. This self-medicating can be dangerous as it puts the individual at a far higher risk of developing a substance use disorder or addiction. Fortunately, alongside mental health treatment, our team offers comprehensive dual diagnosis treatment. This is the approach used when someone has a mental health concern like schizophrenia and a drug or alcohol addiction. Some of the other mental health concerns our program can address include:
ADHD (attention-deficit hyperactivity disorder)
Anxiety disorders
Bipolar disorder
Depression
OCD (obsessive-compulsive disorder)
PTSD (post-traumatic stress disorder)
Seasonal Affective Disorder