DBT for Substance Use Disorders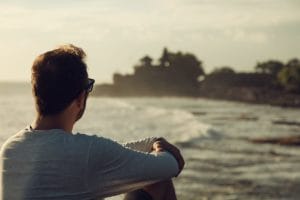 Many people use substances to cope with strong emotions and stress, often using it to escape from problems, emotions such as fear or pain, and anger. Dialectical behavior therapy is a promising therapy used to treat addiction by helping users to find healthy coping mechanisms for emotions, trauma, stress, and cravings. Learn more about treatment therapies in our California addiction treatment therapy program.
DBT or dialectical behavior therapy is a type of cognitive behavioral therapy (CBT) developed in the 1980s at the same time CBT was developed. Oceanfront Recovery offers a cognitive behavior therapy (CBT) program in Laguna Beach, CA. DBT therapy emphasizes the psychosocial aspects of substance abuse and substance use and works to help substance dependent persons to cope with the emotional and social reasons behind their addiction.
What is Dialectical Behavior Therapy
Dialectical behavioral therapy was developed to treat borderline personality disorder (BPD), focusing on the extremes of emotions often experienced by people with BPD. It was later adapted to meet the needs of substance use disorders because many people who are addicted to substances also experience a great deal of black and white emotions, dialectical choices, and situations. DBT suggests that some people experience emotions much more quickly and strongly than others, and many never learn to cope with changing emotions in the face of stress, trauma, or even romance, family, or friendships.