When both a substance use and mental health disorder exist simultaneously, addiction treatment professionals refer to these as co-occurring disorders or to the client as having a dual diagnosis. No substance abuse treatment is complete without programs for co-occurring disorders.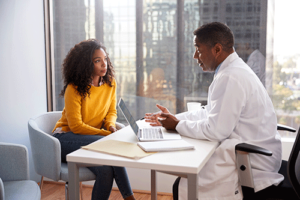 Oceanfront Recovery's intake experts will guide you through the best therapy and addiction treatment programs in California. Our dual diagnosis treatment program addresses substance abuse with co-occurring mental health conditions. Call us today at (877) 296-7477 to learn about our addiction treatment programs in California and how we center our programs around your needs for a personalized approach to assessment and mental health treatment.
The Necessity Of Dual Diagnosis Treatment
Addiction frequently goes hand-in-hand with mental health concerns. The Substance Abuse and Mental Health Administration notes that many individuals with a dual diagnosis are treated for only one of their diagnosable conditions. Some of the most common conditions that accompany substance abuse include:
Mood disorders
Depression
Anxiety disorders
Post-traumatic stress disorder
Bipolar disorder
Some clients may have trouble accepting a mental health diagnosis because they want to avoid being labeled with a mental health disorder. It is often easier to accept the label of addiction rather than the dual diagnosis of addiction and mental illness. However, a dual diagnosis can be a freeing experience that allows a person to fully understand the need for treatment.
Dual diagnosis treatment is vital for recovery from substance abuse with co-occurring disorders because:
Those with a mental health disorder are at a higher risk of developing a chemical dependency.
The effects of long-term substance abuse can worsen mental health or trigger the onset of mental illness.
An incomplete approach to treatment significantly increases the risk of relapse since the underlying issues are not addressed.
Patients with co-occurring disorders who receive integrated treatment have better outcomes than those who only treat one condition at a time.
If you think that you or your loved one might be struggling with a dual diagnosis, you should always seek recovery treatment at a facility that is qualified to treat both substance abuse and mental health concerns.
How Are Co-Occurring Disorders Assessed For Treatment?
It is not uncommon for individuals to seek help for addiction, only to find that they have a second diagnosis of which they were unaware. Treatment centers providing dual diagnosis programs conduct a process to assess whether a client would benefit from this specialized treatment:
Before admission into substance abuse treatment programs, clients are evaluated for psychiatric and psychological issues.
An in-depth health review, including personal health history, is conducted.
If a mental health condition is discovered, clients begin an individualized dual diagnosis treatment plan.
Assessment for mental health issues is an essential aspect of the intake process to determine the best course of treatment. Dual diagnosis treatment programs differ from other programs since specific attention is given to mental health issues in addition to chemical dependency. They ensure that clients receive the treatment they need to reduce the risk of dropping out of rehab before overcoming their problems.
Benefits Of Dual Diagnosis Treatment
A dual diagnosis treatment program provides the specific treatment options needed for chemical dependencies and mental health issues. These programs are designed to:
Help individuals who enter addiction treatment with symptoms of other co-occurring or underlying mental health concerns
Address mental health problems in conjunction with drug and or alcohol dependency
Help clients explore how these two concerns interact and understand how one can influence the other
Help clients heal from everything holding them back in life rather than addressing one thing at a time
Ensuring that both disorders are addressed in the dual diagnosis treatment program in a way that makes them feel empowered and strengthened
Emphasizing the inclusion of family members or other loved ones in the process of recovery since family input can help staff understand a client's background and create a more personal treatment program
Dual diagnosis treatment programs build a strong support system that helps you find long-lasting recovery after the completion of treatment.
Trust Oceanfront Recovery For Dual Diagnosis Treatment
Oceanfront Recovery is among the top dual diagnosis treatment centers in Orange County. Our location in beautiful Laguna Beach gives our staff and clients access to a range of recovery amenities, from a large community of recovery resources to the natural therapeutic properties of the beach and ocean. Our professional staff considers every client's entire health history to construct a treatment plan that works for their unique needs.
We aim to provide every individual with a complete recovery from addiction and mental health disorders. Call us today at (877) 296-7477 for an experienced dual diagnosis treatment program in Orange County or Laguna Beach, California. You can also fill out our online contact form and let us get back to you.