What types of holistic therapy and addiction therapy programs would be available to rehab center clients? Many addiction treatment facilities will offer more options than most people will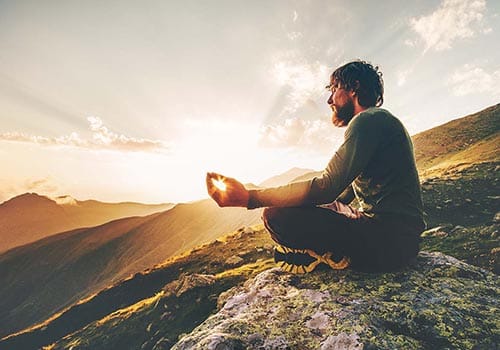 expect.
Alternative therapy is generally seen as something not many clients will choose to undergo or pay for at all. Clients will often prioritize evidence-based treatments like psychotherapy, behavioral health therapy, or pharmaceutical options. However, the goal of a holistic approach may appeal to recovering addicts and aid in maintaining sobriety.
Searching for a health care center that can provide alternative therapies, such as surf therapy? Reach out to Oceanfront Recovery. Contact us online or call (877) 296-7477.
What Is Holistic Therapy?
Holistic therapy attempts to address a client as a whole person rather than as physically sick or has psychological issues. This type of therapy attempts to address the client's mind, spirit, and body.
It assumes that a client's self-perception or consciousness is an integration of their entire personhood. Client may gain awareness of connections between their mind, body, and spirit during therapy sessions, and therefore attain a much deeper understanding of themselves at all levels. This can often lead to improved self-esteem and self-awareness.
Many holistic therapists attempt to use symptoms – such as anxiety, depression, or substance abuse – to foster higher awareness in the clients, not unlike many 12-Step programs. Holistic therapists attempt to get clients to accept themselves at the moment where they are, as they are. Acceptance, relaxation, visual imagery, and other techniques are often used to assist individuals in treatment.
What Is Alternative Therapy?
Alternative therapy is a form of care or treatment that can be used instead of traditional or mainstream options. Some may refer to alternative therapy as integrative or complementary medicine.
More than half of adults in the United States use some form of alternative therapy. But exactly what types of therapies are considered alternative? After all, the definition changes as medical professionals test and move into mainstream health care. Here are some examples:
Acupuncture: This traditional Chinese medicine technique uses needles to stimulate specific points around the client's body. An acupuncturist sticks thin and sterile needles into the client's skin. The goal of acupuncture is to help the body's natural healing process kick in.
Chiropractic medicine: This practice focuses on the body's structure and spine and how it functions. A chiropractor can use different techniques to adjust or manipulate a client's spine or other parts of the body to go back to proper form or alignment.
Energy therapies: These focus on the energy fields many people believe exist in and around the body. Included in this category are magnetic field therapy and Reiki.
Herbal medicine: This alternative therapy uses plants – roots, leaves, berries, or flowers – to heal the body. An estimated 80% of people around the world use herbal medicine.
What Is Surf Therapy?
At Oceanfront Recovery, we offer a surf therapy program. Surf therapy is also called ocean therapy. It's a recent development in psychotherapy treatment used for PTSD, depression, and traumatic brain injury (TBI) issues, among others. It's also been found relevant in treating substance abuse disorders and co-occurring issues. As the name implies, surf therapy uses the ocean for its mental health benefits – such as alleviating insomnia, increasing self-efficacy, and improving concentration.
For clients in addiction treatment, surfing can be a metaphor for balance. Surf therapy can challenge clients to think outside of the box as they learn to balance their internal processes amidst life's unpredictable demands. Ocean therapy forces clients to deal with the emotional triggers brought on by surfing. The addiction therapist helps clients process feelings of disappointment, failure, loss of control, and other emotional responses.
Learn More About Oceanfront Recovery's Addiction Therapy Programs
Looking for a health care center that can provide alternative therapy and holistic approaches, such as surf therapy? Reach out to Oceanfront Recovery. Contact us online or call (877) 296-7477.